Gabriel Chinembiri
Director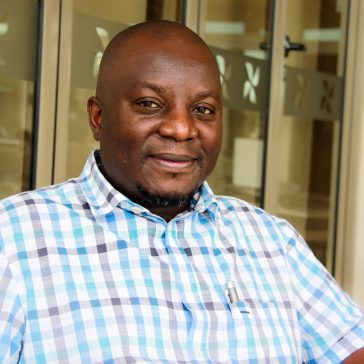 Bio
Gabriel Chinembiri is the General Manager Agronomy at Industrial Promotion Services (K) Ltd, a member of the Aga Khan group of companies. Chinembiri is an expatriate in horticultural industry having worked in Zimbabwe, UK and Kenya in various Horticultural sector companies.
Mr Chinembiri in his career path worked at: Greenlands Agroproducers Ltd as the Operations Director, Leopards Vlei Farm as Business Partner -Farmer, Mazoe Citrus Estates Managing Director, Farm and City Centre, Mvurwi, Zimbabwe Branch Manager, Freshex-Interfresh Export Packhouse Manager, Gordons Country Fresh Agronomist, Interfresh Ltd Retail Operation Manager, W.Emmetts and Sons, Windsor,UK Production Supervisor, Wapsbourne Manor Farm,UK College Attachment, W.O.Watts and Knights Farm,UK College Attachment, Aylett Nurseries College Attachment, Standard Chartered Finance Assistant Money Market Officer, TA Holdings Management Trainee.
Chinembiri holds a Master of Arts degree in Leading Innovation and change from York St. John University-UK, Certificate in Produce management from Cornel University-USA, Btech National Diploma in Commercial Horticulture from Writtle Agricultural College, Essex -UK.