Geoffrey Mwenda Rimbere
Director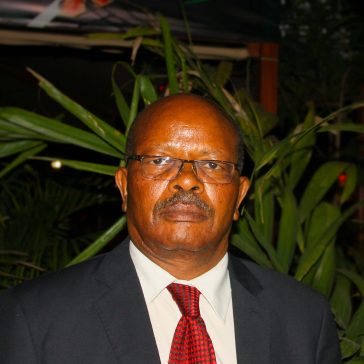 Bio
Mr. Geoffrey Mwenda Rimbere is the Managing Director/Executive Director of ISQCL with a primary role of guiding the company to deal with change management, mission, vision and core values, development and classification of strategic intents of the company depending on the changes in the environments both internal and external.
Mwenda has vast experience in Strategic and charge management spanning over 35years having gained in the UK and locally with various organizations. He is Lead Auditor by IRCA-UK with specialization in Agribusiness management, Corporate Governance, Advocacy and campaigns.
Mwenda has previously worked in the following organizations; at Kinangop Dairy Ltd as General Manager, East Africa Tea Trade Association Ltd(EATTA) as Managing Director, Frigoken Ltd(IPS) Pack House as Food Safety and Assurance Manager and Farmers Choice Ltd as Field Technical Manager and Unga Group Ltd as production Manager and Branch Manager.
Mwenda holds a Master's degree from Moi University in Business Administration (MBA) specializing in strategic Management. he also holds degree in Food science and Technology (UK), Diploma in public Health in Food Hygiene (UK), certificate in Quality Control Management (UK) all from Hollings University College in Manchester in England, Great Britain.