Director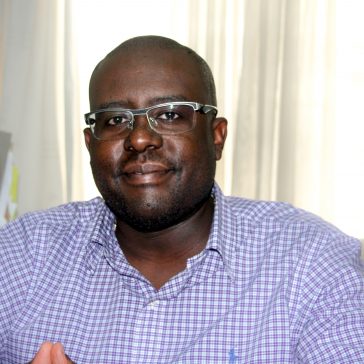 Bio
Stephen is currently the Director Commercial at WAMU Investments Limited, a role he has held since 2010. Previously he worked within the banking sector where he held several roles, including Head of Credit Risk. In this role, he lead enhancements to the Credit Measurement Framework, and contributed proactively to various risk related projects and initiatives.
He is an astute financial manager and holds a Bachelor of Arts Degree in Business Administration from the United States International University with a minor in management, and is currently pursuing a Masters Degree Program in Finance at the same University. He is a certified Bullet Proof Manager, and holds a Certificate in Financial Management from Cornell University.
Stephen is a solid entrepreneur and has strong governance and leadership skills, with very good people management ability.
Over the past ten (10) years, he has been actively involved in the transformation of the horticultural sector through his roles both at WAMU Investments and FPEAK. He has been instrumental in driving policies procedures and systems that have supported out grower programs. He has also been involved in the National traceability pilot project, and contributed to the development of the KS1758 Part 2 standard. Stephen has and continues to participate in partnership enhancement programs in support of sustainable agricultural practices. He represents the private sector in various forums with government and other stakeholders both locally and international to lobby for fair trade policies.